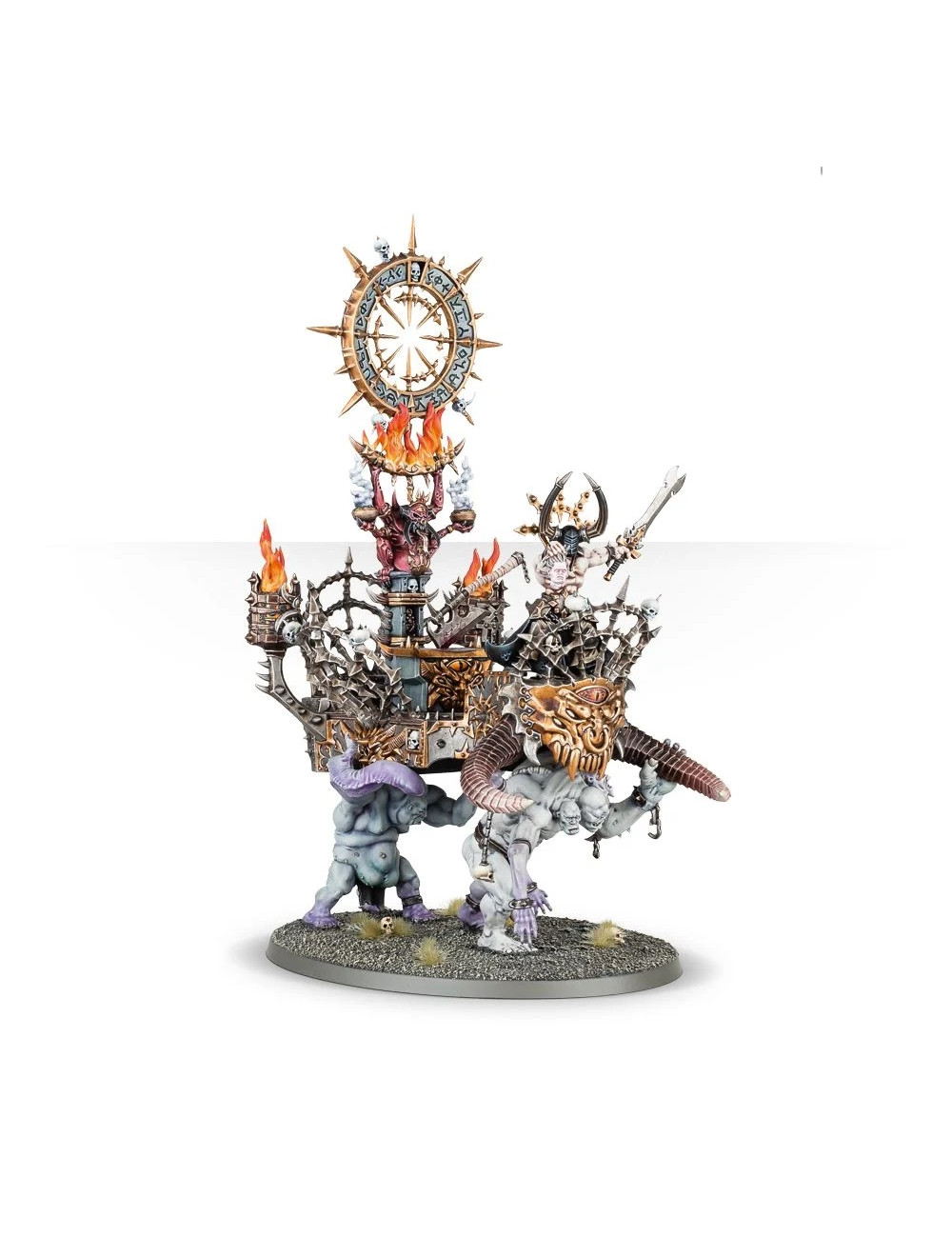 Templo del Caos Chaos Warshrine Slaves to Darkness Warhammer Age of Sigmar
Portado a hombros de un par de monstruos, el Chaos Warshrine reparte terribles dones entre aquellos que ofrecen el sacrificio adecuado. Cualquiera de los cuatro dioses del Chaos puede ser adorado en un Warshrine, y ofrecerá poder, valentía y fuerza a los guerreros que lo rodeen.
Este kit multicomponente de plástico contiene todas las piezas necesarias para montar un Chaos Warshrine, e incluye una enorme cantidad de elementos para personalizarlo: iconos, cuernos y braseros para adornar el propio Warshrine itself, y varias cabezas y manos para el Chaos Sorcerer que monta sobre él. Un total de sesenta y tres piezas y una peana ovalada Citadel de 120x92 mm.