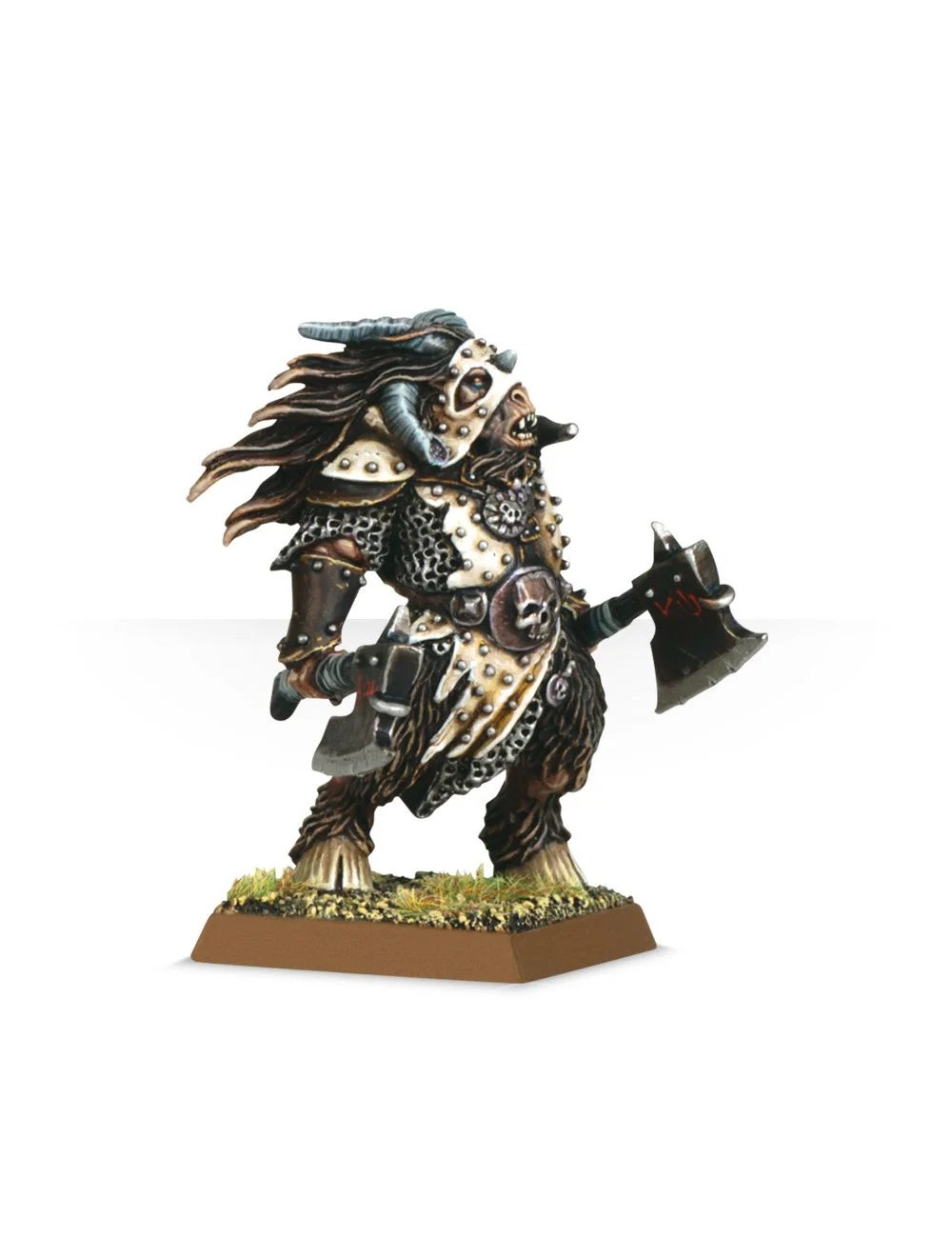 Señor de las Bestias con Hachas Beastlord with Paired Man-Ripper Axes Brayherds Warhammer Age of Sigmar
Los Beastlords de los brayherds son brutos musculosos y peludos que poseen una fuerza salvaje. En el campo de batalla, un Beastlord es una fuerza de destrucción que masacra y aplasta con cuernos, espadas y garras.

Esta detallada miniatura de resina está formada por 3 componentes y una peana cuadrada de 25 mm y con los que podrás montar un Beastlord.

Este kit se suministra sin pintar y requiere montaje.