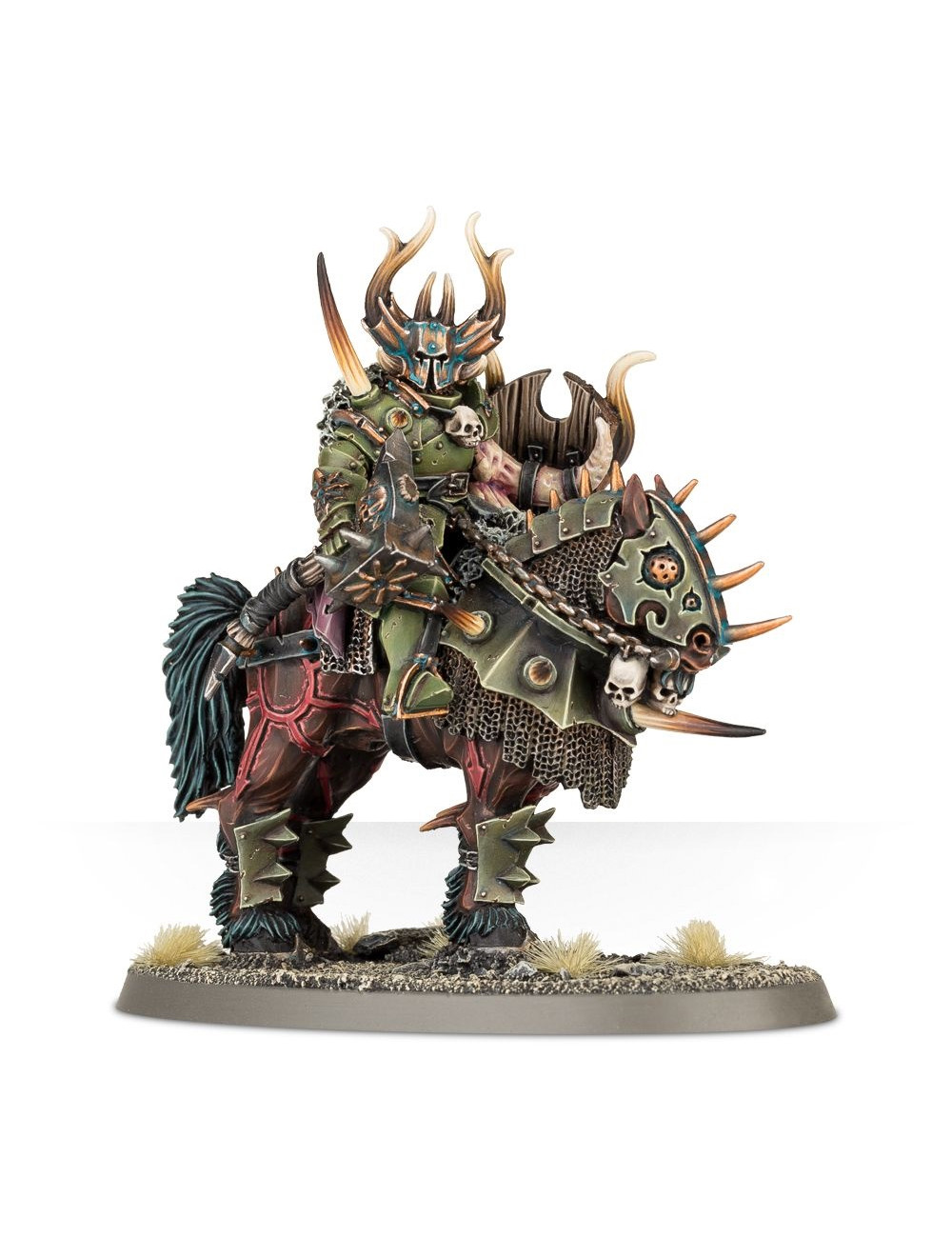 Señor del Caos Montura Demoníaca Lord on Daemonic Mount Slaves to Darkness Warhammer Age of Sigmar
Enfundado en una armadura barroca, un Chaos Lord en Daemonic Mount despunta sobre el resto de Slaves to Darkness, y quienes se oponen a ellos no parecen más que alfeñiques comparados con ellos. La indomable voluntad de un Chaos Lord se forja en los fuegos de la guerra, sus habilidades se templan en el crisol de la batalla, y su espada se engrasa con sangre.
Este pack contiene un Chaos Lord en Daemonic Mount de Finecast que se presenta en diez piezas y se suministra con una peana ovalada Citadel de 75x42mm.